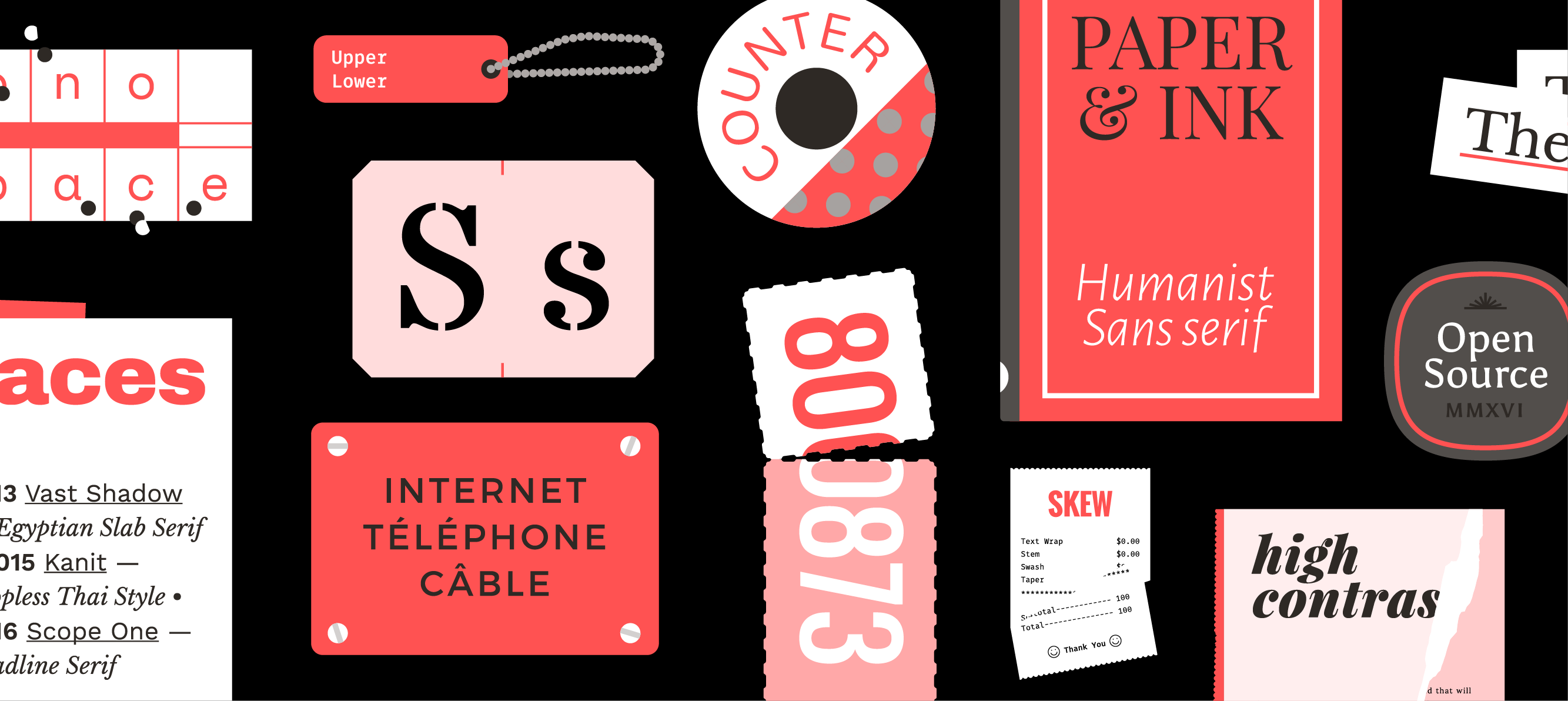 We <3 Fonts Edition
From day one, typography has been fundamental to the Material Design Guidelines. Now Google Fonts has gotten the Material Design treatment with a full redesign. Read more about the project below, and learn about other great initiatives orbiting the Google Design stratosphere—like highlights from motion designers working across Google products, a new Material Design case-study for Evernote, plus tips on how to make your design reviews successful, and more.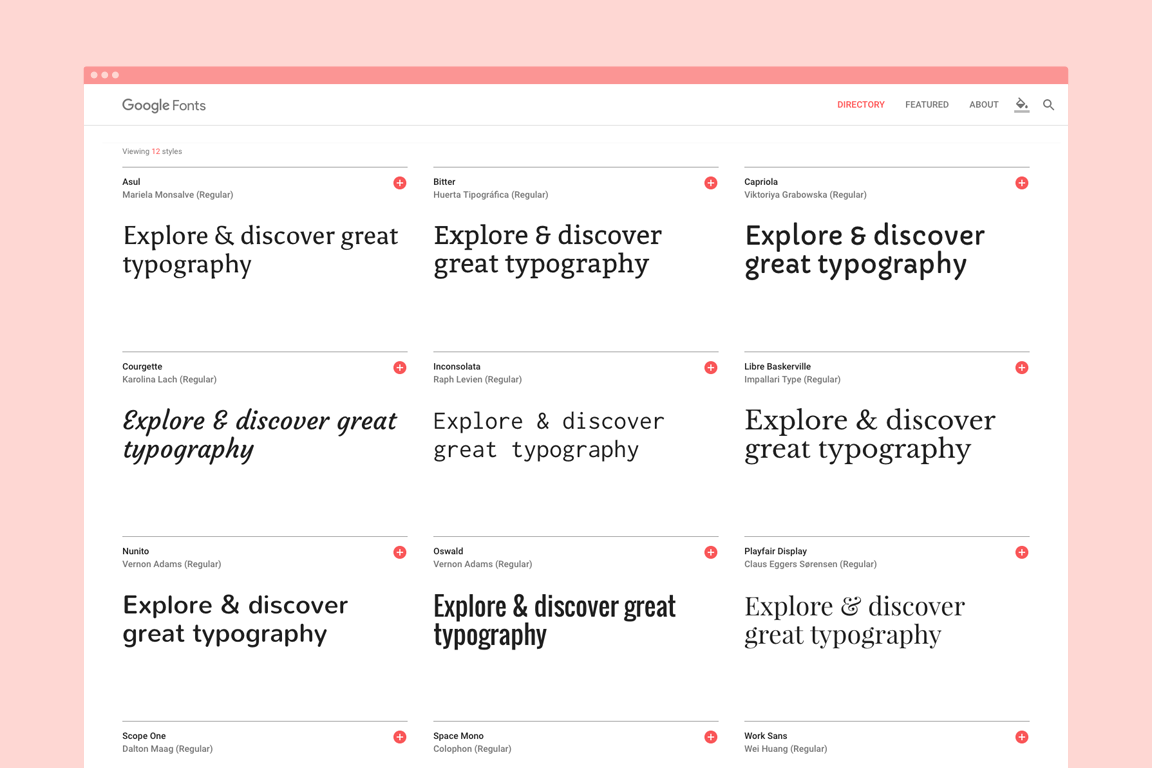 The New Google Fonts (plus Typographics
& Giveaways)
The new Google Fonts makes it even easier to browse a collection of open source designer fonts and learn more about the people who make them. Specimen pages, featured collections, and analytics also help you navigate and easily discover great typography. To coincide with the relaunch, Google Fonts commissioned three new typefaces and collaborated with Google Design to create a poster and specimen book for Colophon Foundry's new typeface, Space Mono. Go behind-the-scenes to read (and watch) Google Fonts' story on making the directory a better design resource for everyone.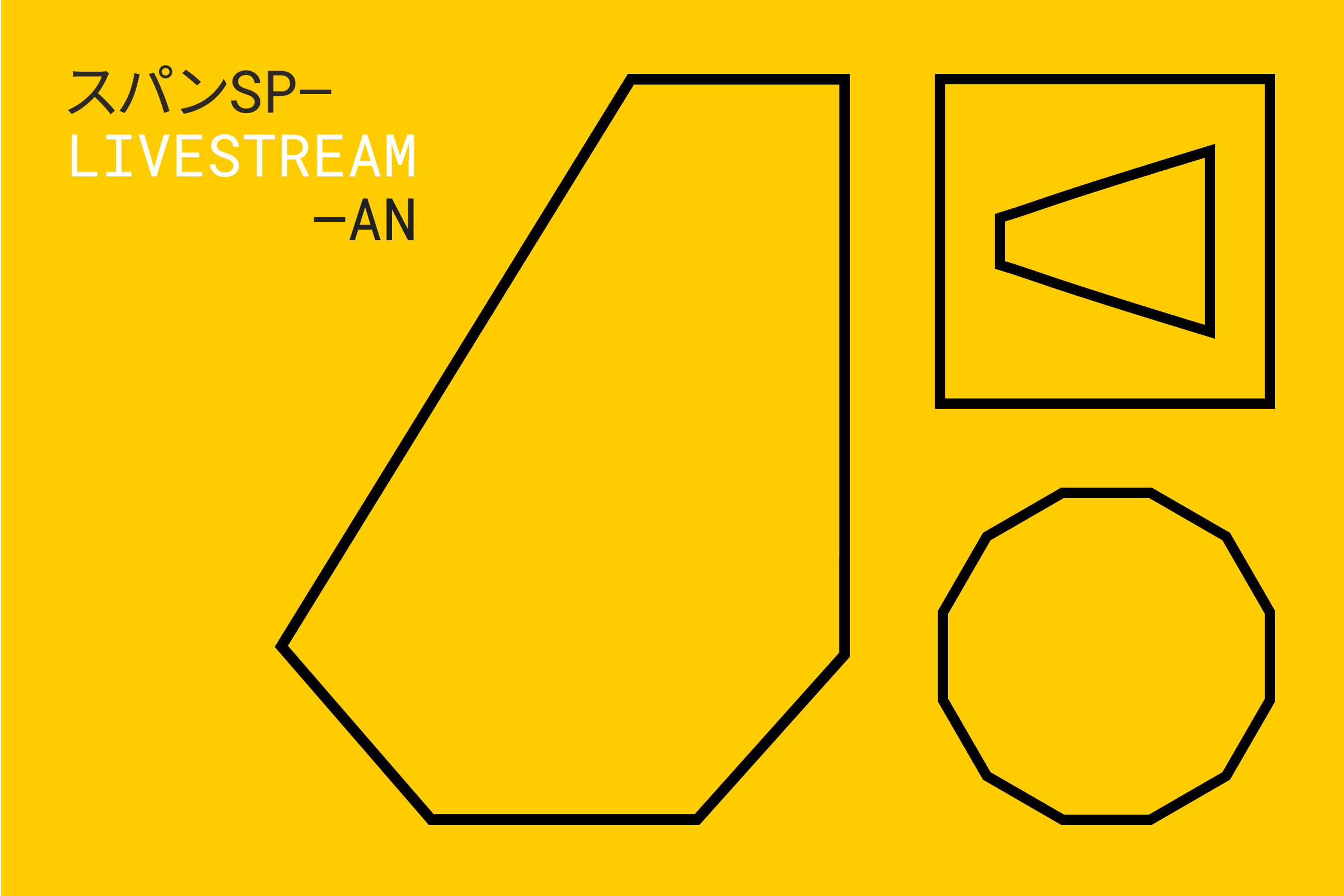 Announcing SPAN 2016 Livestream
This year we're taking SPAN, Google Design's annual conference, to Tokyo (10/6) and Los Angeles (10/27). We're very pleased to announce that, for the first time, the main sessions will be livestreamed on our Google Design YouTube channel. SPAN was created by designers for designers, and explores the ways in which design and technology shape our everyday lives. Stay tuned for more info on our speakers—including Beatrice Springborn, Bin Sugawara, Peter Shire, Kotaro Watanabe, Shannon Ebner, Frances Anderton, Keiichi Tanaami, and many more—plus a guide to both events. Join the conversation by using #SPAN16, and sign up to receive livestream updates in your inbox.
What's New on Google Design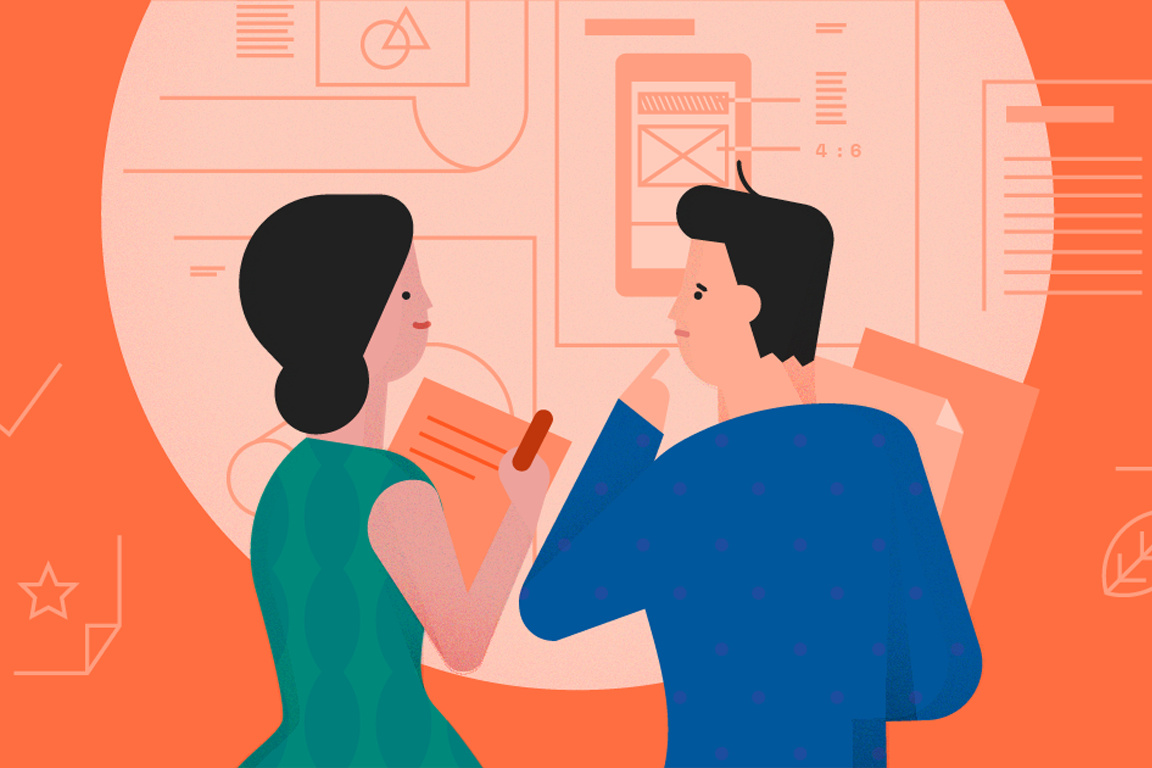 Going Beyond the Surface in Your Design Reviews
Designer Bethany Fong offers advice for getting the most out of your design reviews. This article explores the three critical phases of design development, and what to ask of each phase in a design review. A must-read for all product teams.
Making Motion Meaningful
Motion designers Sharon Correa and John Schlemmer explore the ways in which the Material Design Motion Guidelines are shaping how we think about the way things move. The pair also talk to designers from Google Photos, YouTube Kids, Duo, and Android to find out how they're making motion more meaningful in their respective products.
Evernote Case Study
When Evernote decided to align with Material Design in 2015, the update provided the perfect opportunity to polish features and provide a more streamlined user journey. In our our newest case study, we talk to Evernote about the challenges in designing a useful note-taking app and the benefits of Material Design.
Also on Medium: Lessons learned from managing distributed UX teams; the magic and simplicity of Motion Stills; the surprising abundance of insights and advice Bob Dylan has for UX professionals.
5 Things to Love Right Now
Selected by Jennifer Daniel, a San Francisco-based Visual Designer working on
the Google Comms team.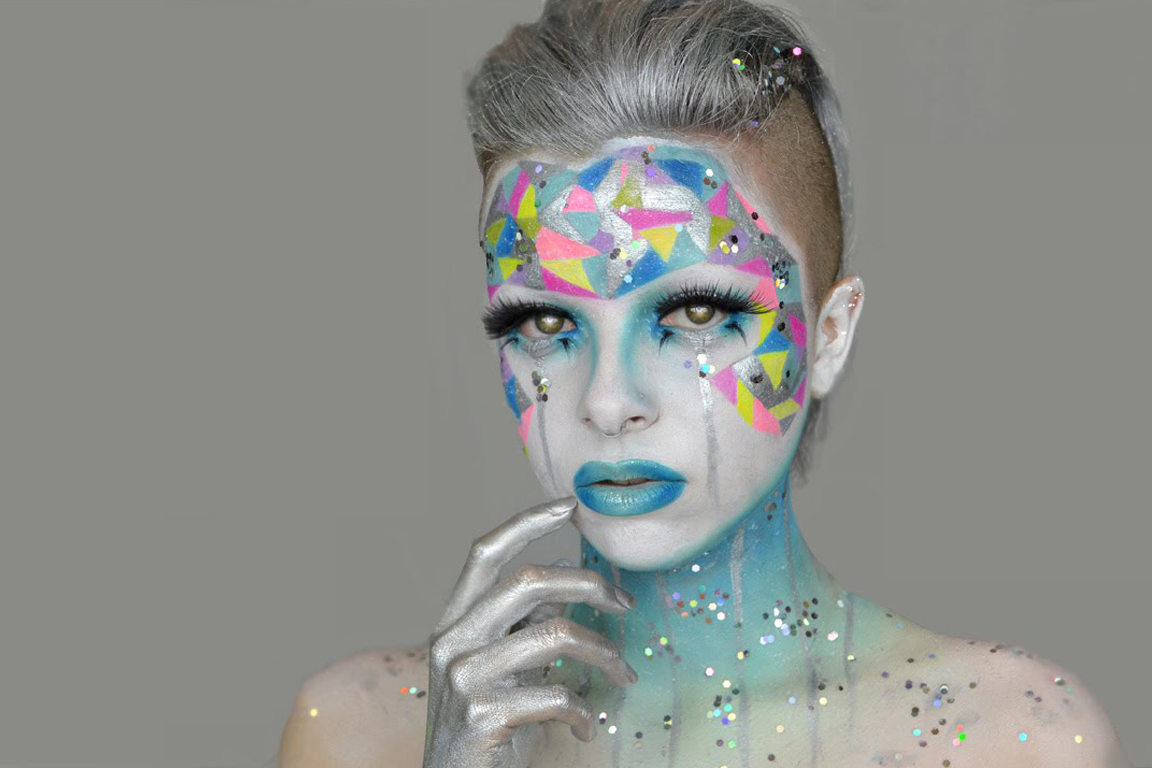 Everyone has their ideal standard of beauty, mine just happens to be Lisa Frank on a cocktail of steroids and ecstasy. Kimberly Margarita somehow manages to pull this off. You can also find Kimberly on on Instagram.
Wei Huang's typeface, Clapvetica, let's you clap between each word without having to copy and paste an emoji. It 👏 has 👏 been👏 months 👏 since 👏 this 👏 has 👏 become 👏 meme-ified 👏 ,👏 and 👏 I 👏 still 👏 can't 👏 come 👏 up 👏 with 👏 a 👏 good 👏 clapping 👏 hands 👏 emoji 👏 joke.

Podcasts

When I stopped reading a few years ago, I replaced books with podcasts: Infinite Monkey Cage, Who? Weekly, On The Media, Criminal, Mystery Show, Buzzfeed's Internet Explorer, Sawbones, Fresh Air, The Moth, Stuff You Missed in History Class.
If Sophie Taeuber-Arp was still alive she'd be 127 years old, so by no means is she making this year's ADC 30 Under 30 list, but she's new to me.

Source: Sophie Taeuber-Arp Cercles et barres, 1934 Öl auf Leinwand 64 x 74 cm Aargauer Kunsthaus, Aarau / Anonyme Schenkung © Foto: Jörg Müller, Aarau

Wait, do you mean to tell me that you don't have your own custom set of emoji characters for sale? Pshhhhhhh. Wow. Well, I admit, neither do I, but if I did, it'd probably be The Shade Room.
Check out our jobs page to learn more about working in design at Google.
Newsworthy
We're working with the Savannah College of Art and Design (SCAD) to develop a BFA in User Experience Design. The collaboration was recently profiled by Fast Company's Co.Design. Mike Buzzard, a UX design manager at Google who is working closely with SCAD leadership, explains the program's larger mission, "Its teachings are more general to the UX profession at large. We're really trying to create a pipeline that's larger than Google's needs." You can read more about the program on Medium.

Google Design sponsored the 2016 AGI Open in Seoul, South Korea. At the event, Material Design's Sehee Lee hosted a panel with Min Choi and Doo-Sup Kim on design culture and practice. In collaboration with AGI Korea, we also put together a special designer's guide to Seoul.

Matias Duarte spoke at this year's Brand New Conference about redesigning the Google identity. You can check out his talk here.

Our friends at AIGA/NY put together a lovely recap of our first HYPERLINKED event.

Google Design's Amber Bravo and Rob Giampietro recently gave a talk at Contently. Read their 5 steps to creating great content.

 

Know someone who might enjoy this newsletter? Send them this link.

Podcasts

Rich Fulcher talks Material Design with James and Per from the UX Podcast, Rob Giampietro unpacks the Google Fonts redesign with RWD, and interaction designer Bethany Fong gets personal with Shape.Cool.

ICYMI

Google made Dezeen's list of the most effective minimalist rebrands, femoji's are a go, and Google Design reached 100K followers on Twitter! Thanks to all of you who keep us on our toes and give us a reason to do what we do.

Upcoming Events

The next installment of our annual Material Design Awards will be announced shortly before our SPAN LA event.

Rob Giampietro and Bethany Fong talk design systems at Google on 11/9 as part of the MFA Interaction Design lecture series at SVA. The event is free and open to the public, but you do need to reserve a spot.