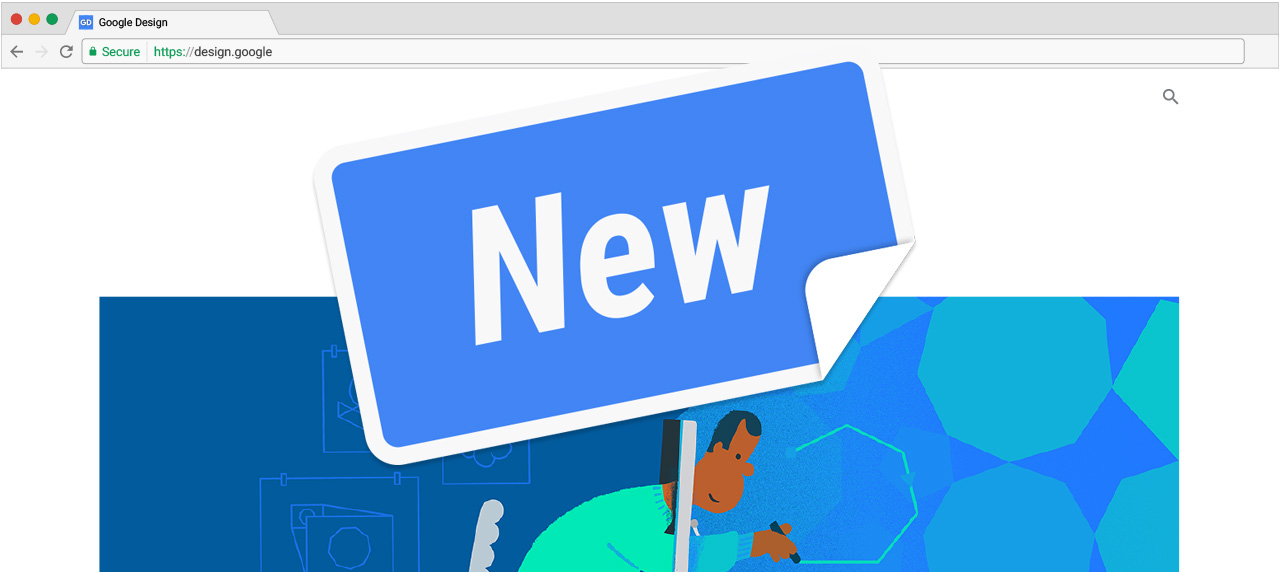 New Look Edition
Google Design has a fresh new look! Now it's easier to find articles, news, and tools right from our homepage. Explore the new story collections for in-depth insights on a single topic, and visit our new and improved jobs page to find out what it's like to work with us. The developers among you will be excited to nerd out over the fact that we used Material Components, to build everything from the layout grid to the color ripple in our tab bar. These modular UI elements streamlined the development process and helped us craft a beautiful site (plus, they're available on GitHub). Take a tour of design.google and let us know what you think!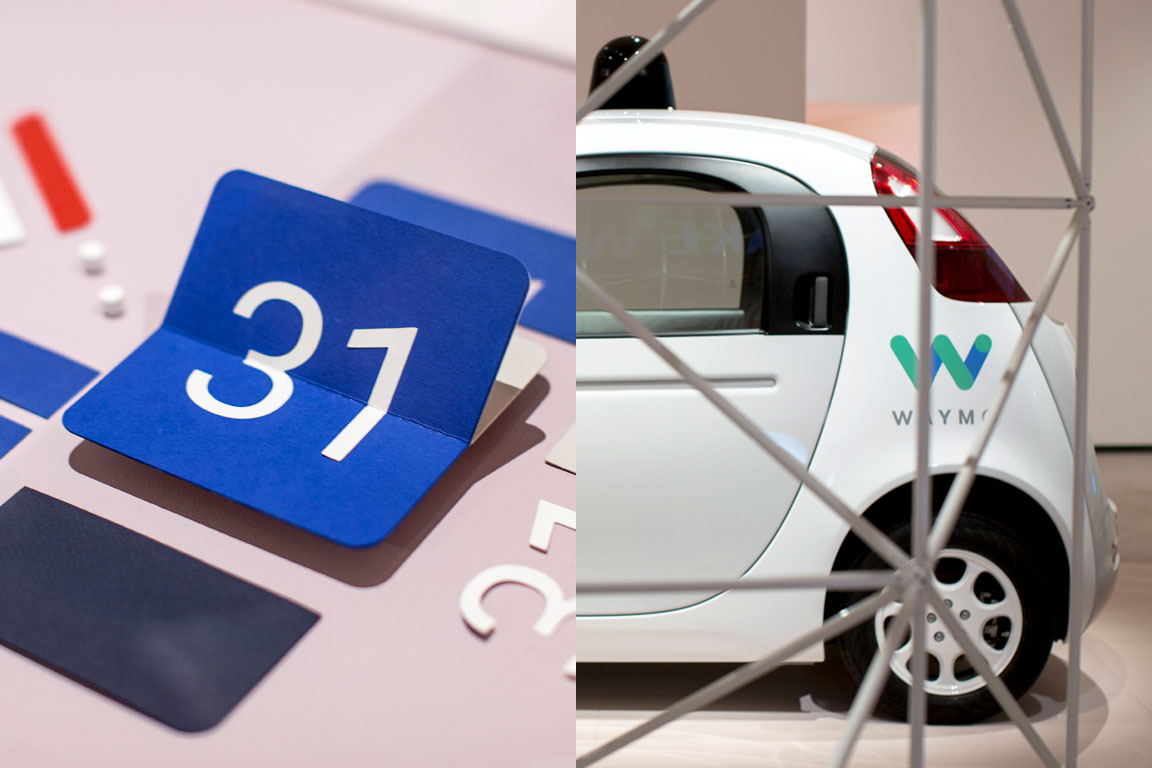 The Design Museum's latest exhibition, California: Designing Freedom, opened in June. The show takes a new approach to design made in California, highlighting a number of projects by designers, engineers, and researchers at Google—from self-driving cars and search, to Material Design. If you can't visit the exhibition in person, don't despair. We're giving away a stack of gorgeously illustrated exhibition catalogues. Enter here for a chance to win a copy.
What's New with Material
Are you working on a product that exemplifies Material Design? Nominate yourself or your team for a 2017 Material Design Award and help us highlight the best designs from our talented community of designers, developers, and makers. Learn more.
Gallery makes it easy to manage design iterations and get feedback, in a shared, central place. Be one of the first to try Gallery by joining the Early Adopter Program.
A new way to create, share, and apply color palettes to your UI, as well as measure the accessibility level of any color combination.
Build beautiful apps with modular and customizable UI components maintained by Google engineers and designers. Need a primer? Learn how to use Material Components for the web, iOS, and Android with our online Codelabs.
Also, on GitHub: Visit the Material Motion code library to describe and implement rich, interactive motion; check out the Remixer SDK to easily define and adjust UI variables in your app.
Follow @materialdesign on Twitter to get the latest on launches, tools, and tips.
5 Things to Love Right Now
Selected by Marco Romani, a Dublin-based Incident Manager & UX Specialist working on the Trust & Safety team.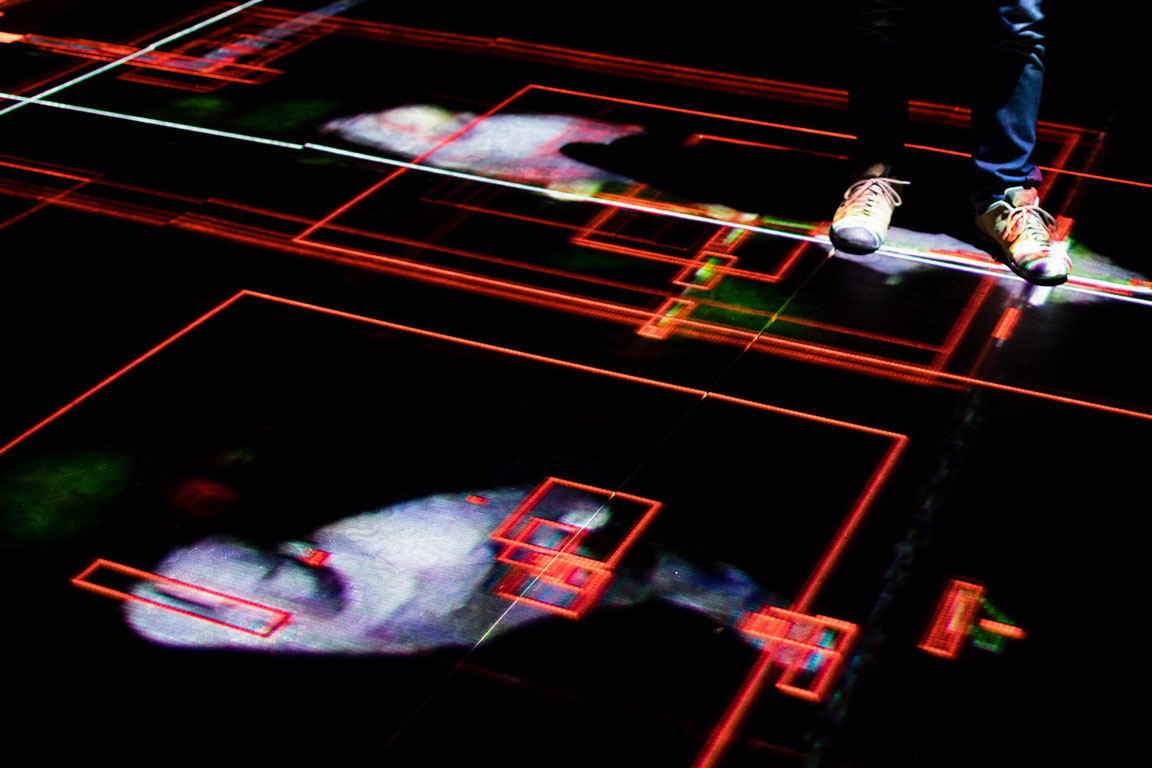 Public surveillance is the theme of a new installation by Herzog & de Meuron and Ai Weiwei, where drones track visitors' movements at the Park Avenue Armory in New York City.
| | |
| --- | --- |
| The Noun Project created this cloud-connected asset library for teams to easily keep, organize, tag, and share all of their brand assets. | The Monterey Bay Aquarium is gifting mankind with a daily livestream (active 7AM–6PM Pacific Time) of their jellyfish. Mesmerizing is an understatement. |
| | |
| --- | --- |
| An exhaustive analysis of the typography featured in classic sci-fi movies. Created by Dave Addey, the site is an engrossing ode to Eurostile Bold Extended! [Editor's note: Addey was also a SPAN LA speaker]. | Italian designers Marcella Foschi and Marta De Faveri upcycle old beach umbrellas from the Adriatic Coast into quirky summer bags and backpacks. Handmade by the sea! |
Want to learn more about what Marco and other UX Specialists do at Google? Check out our jobs page.
Newsworthy
"Every beautiful thing I've been a part of starts messy." Material UX Lead Rich Fulcher appeared on High Resolution and dished about the early days of Material Design, how to build your own design system, and ways to invest in an organization's design culture. Watch the full interview.

Technological obsolescence is a real threat to digital art. That's why Google Arts & Culture teamed up with art-nonprofit Rhizome to help preserve and exhibit endangered digital masterworks.

Google Design Creative Lead Rob Giampietro made an appearance on Rob Johnston's Meet the Creatives podcast. Give it a listen.

It's Nice That interviewed award-winning designer Chad Kloepfer about his work designing our SPAN Readers.

Know someone who might enjoy this newsletter? Send them this link.

ICYMI

Google Design sponsored this year's Typographics festival. The event was a fitting backdrop for the debut of Spectral, a new serif face from Production Type and Google Fonts.

Check out the new Design Sprint Kit site for everything you need to run a stellar design sprint, then get inspired by Dimensions—a recent sprint where 35 top designers and developers explored the future of Android.

Watch Design Advocate Mustafa Kurtuldu's YouTube series Designer vs Developer, then read his companion column for Creative Review.